Instincts? Trust 'em.
Guts.? Got 'em
One direction - forward
One choice - all in.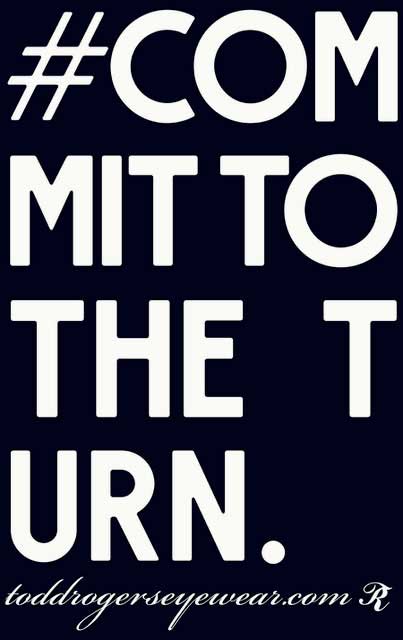 There is a movement out there. It's not about glasses, although that's our chosen industry.
There's a pulse, a faint, rhythmic chanting cursing through our veins. It's saying, "we can do better - be better. We can make things in this world, all sorts of things, the way our grandparents used to make them. Yes, we are sanctioned by technology to use new methods and shiny machines. Indeed, we are granted permission to save time, making wise use of modern marvels.
BUT - we are held to a higher standard in the process. The ghosts of our past whisper… 
"MAKE THINGS THAT LAST."
Our choice to purchase independent ANYTHING means looking at the world through a new lens. By doing so, we COMMIT TO THE TURN.
The independent eyewear movement speaks to a time when glasses were designed by craftsman who understood WHY we wear them. Today, companies across the world are making frames with quality materials; shapes meant to hold prescriptions properly and when adjusted to your face, hold integrity and form.
These are often small batch companies, but their messages are powerful and their brands are now recognized globally.
The Todd Rogers family is honored to be a small part of the heartbeat.
OUR INDEPENDENT EYEWEAR COMRADES
(and we will happily add to this list)
Alexander Daas Eyewear
Barton Perreira
Bevel
Blake Kuwahara
Face A Face
FHONE
Garret Leight
Intrigue NY
LaFont
Matsuda
Mykita
Orgreen
SALT
State Optical
Yellow Plus