The Love
You've gotta love it when others love ya.
There are so many cool ways our glasses are showing up - here's just a few you might recognize.
Are you doing something we should know about in Todd Rogers?
Blog it, Tweet it, Pin it, Post it…
…or just plain send us a postcard. People still do that, right?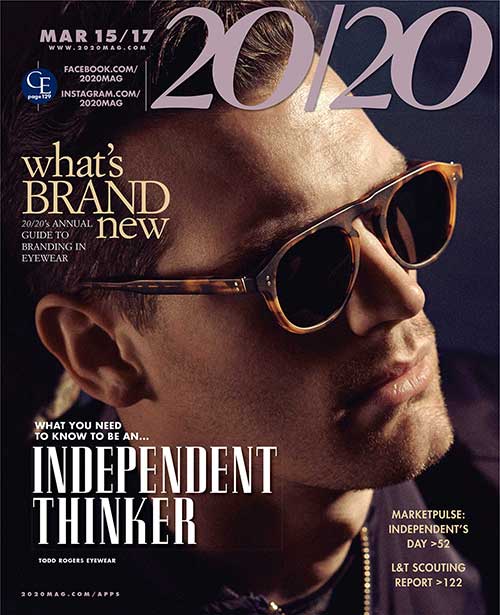 What You Need To Know To Be An Independent Thinker ...
Todd Rogers Eyewear
Featured on the Cover of 20/20
March 2017
How'd Todd Rogers land the cover ... ?
Editor-in-Chief of 20/20, James Spina, tells the tale.
As seen in the movie 'Magic Mike XXL"
Actor Matt Bomer as main character Ken - wears "The Brock 1" Sunglass.