WHAT WE'RE MADE OF
All good things are a sum of their parts, and we are no exception.
This is the slightly nerdy part, where we get technical on you.
Thoughtful design and exceptional materials make up a of a pair of Todd Rogers glasses.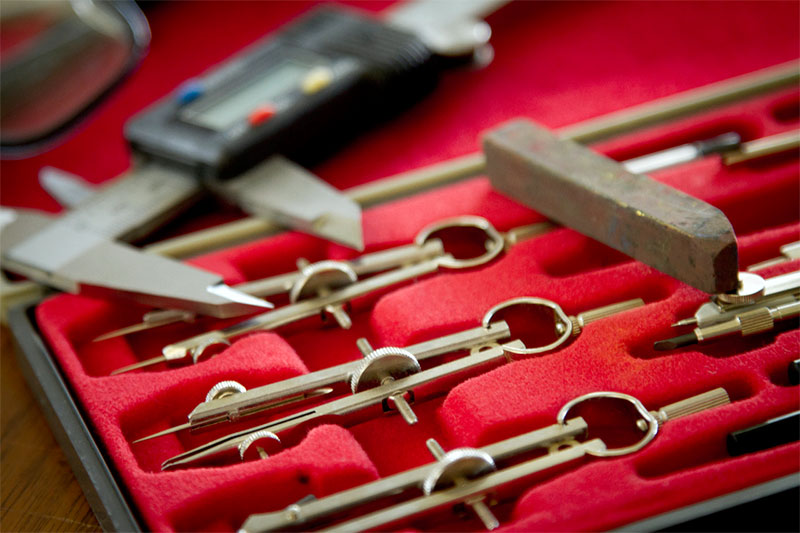 Measurements get the party started. How will a shape fit a face?
Todd's optical knowledge here is a major asset.
Anyone can design eyewear, but will it actually fit?
ACETATE
Sheets of hand made acetate are expertly chosen for color, hue and opacity.
This is no ordinary material!
Watch this gorgeous video from our Italian acetate supplier
Mazzucchelli to see how it's done.

ALL "TORTS" ARE NOT EQUAL
Todd's designs offer a multitude of tortoise shell options.
He handpicks colors that complement the face - old school classic "torts" that stand the test of time.
He delivers modern-reinterpretations of wearable color combinations, careful to choose patterns that aren't too busy, watching out for inconsistencies in the speckles - to single out a truly handsome "tort."

It All Hinges
Todd works with German manufactured OBE hinges, and insists upon anti-back out screws and nylon threaded bushings.
Years of tightening and replacing screws for his own optical customers has instilled in him the value of top of the line hardware.
He makes sure to use old school five barrel hinges whenever a frame's design allows, as well as real rivets.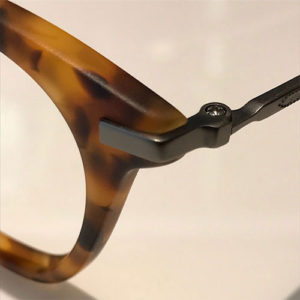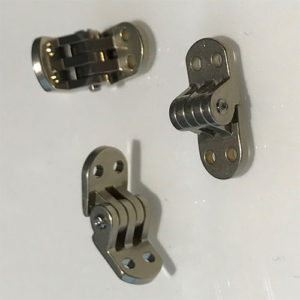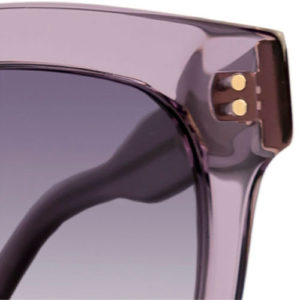 GOING FOR GOLD
Gold plating, hand done on rivets, hinges and screws is a labor intensive design choice,
that speaks to Todd's attention to detail.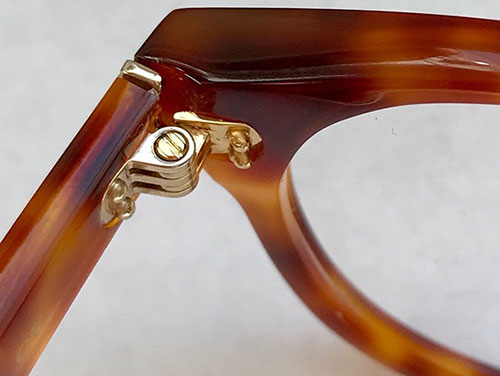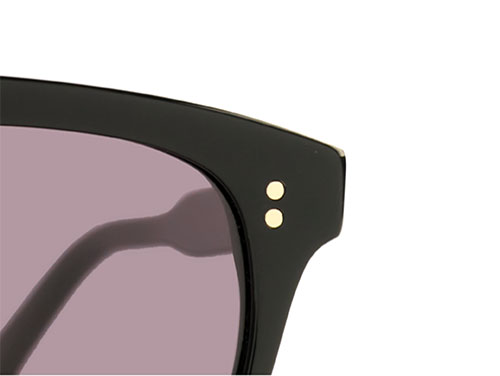 A RUMBLE, A TUMBLE AND A POLISH
One single pair of eyeglasses can spend over 4 days in a series of tumbling drums filled with fine pumice stones. This is where edges are rounded to smooth
and where sheen and luster are manipulated.
The longer the tumble, the softer the frame to the touch, and the higher the sheen.
Todd adds time to the average tumbling process to ensure every Todd Rogers has a luxury feel.
Frames are then hand polished, (yes, some things are still done by hand!)
and thoroughly inspected.
The result? One of the best made pair of glasses you will ever
wear.