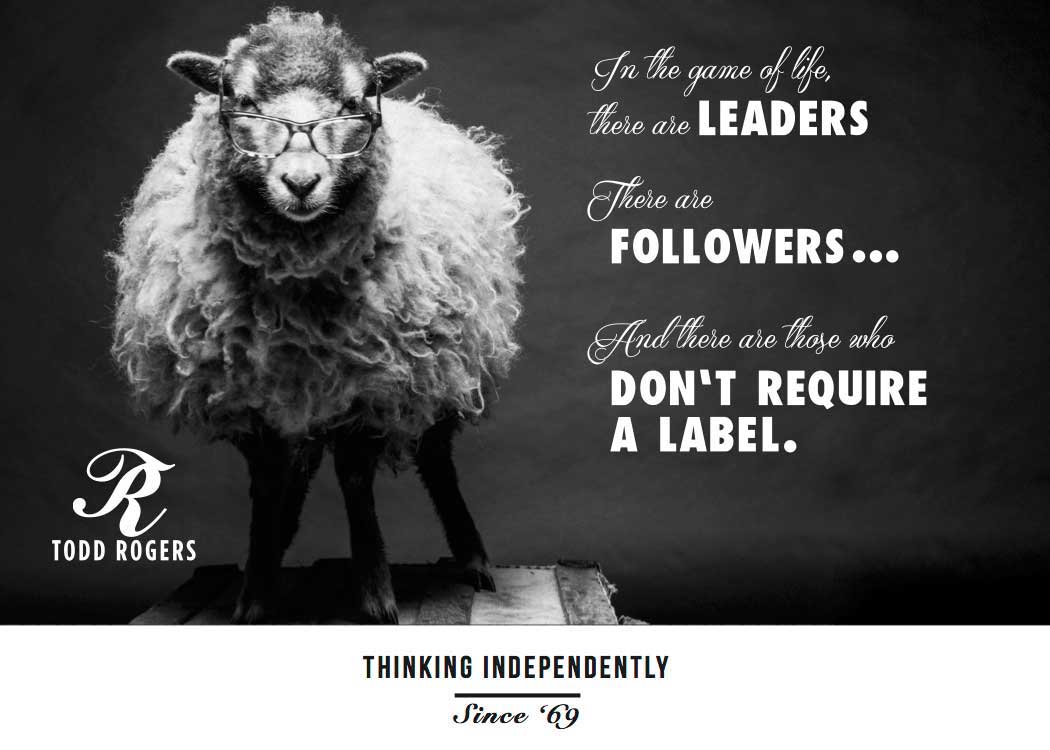 The Story
As a young apprentice Optician, Todd used to hand-cut lenses in the basement after work, experimenting with all shapes and sizes of eyewear. It's hard to say exactly when his brand was conceived, as it was a dream for many moons. Hence, we tagged the company "Thinking Independently  - since '69" - with a wink and a nudge to the year he was born.
Todd Rogers officially launched to the general public in 2009, with a small collection aimed at upping the game on quality Independent Eyewear.
Years later, our mission remains - to design and manufacture eyewear using the very best materials, combining Todd's optical knowledge of what makes good glasses fit great, and his outrageous attention to detail.
Take a stroll though our timeline and see how we've grown professionally.
(Ignore how we may have aged personally, please.)